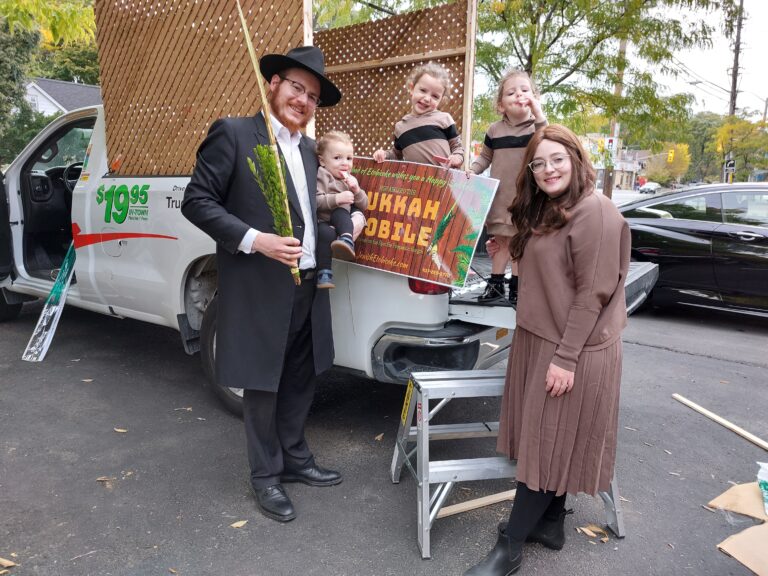 Jewish Etobicoke Chabad Center is dedicated to providing an open door environment for strengthening and enhancing Jewish life for every Jew – regardless of background, philosophy, or level of commitment.
We are here for you at whatever stage you are- be it Brit Mila, Hebrew School, teen programs, adult education, senior services, shabbat meals and so much more.
So send us an email, give us a call, sign up to our email and mailing list, and browse through our website. We encourage you to learn more and become an active participant in and supporter of our vibrant and growing community – we look forward to personally greeting you at an upcoming event or class.
We look forward to hearing from you!
Rabbi Duni and Chaya Blotner